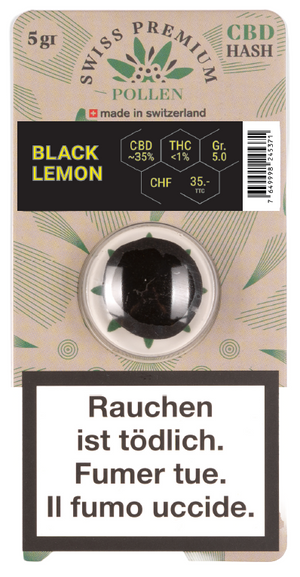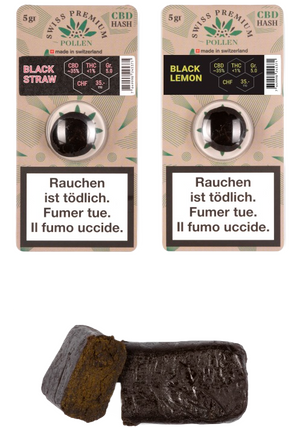 Our King Hassan is part of our line of resinous pollens. With its dark appearance, it takes its place in the lineage of our Black Spout, Special Black, and Nepalese pollens.
More From Swiss Premium Pollen
How to taste Swiss Premium Pollen King Hassan
Burning
It burns easily and pleasantly. Its spicy and full-bodied notes make it a resinous pollen that provides a lot of flavor. You can easily incorporate it in a mixture of flowers and/or tobacco, but be careful with its strength. Too much may not be a good idea.
Vaping
The ideal temperature to vaporize one of our pollens is between 200°C and 210°C. Be careful, exceeding 210°C will lead to combustion. Once vaporized, our King Hassan is even better. A pronounced taste is released, revealing powerful spicy notes.
Infusion
Need an alternative? Think about infusion! The health benefits and effects will be even better. You can infuse our hemp dust in a fatty substance (milk, butter,...) and thus benefit from the effects of CBD by mixing your infusions with your culinary preparations.
0 User Review about Swiss Premium Pollen King Hassan
All you need to know about CBD
What is CBD? Your Guide to CBD