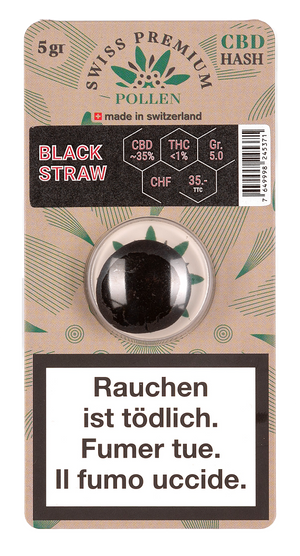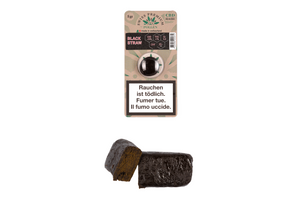 Our Black Spout is a pollen that moves away from ocher and golden lands. It is resinous; black on the outside, and dark brown on the inside.
More From Swiss Premium Pollen
How to taste Swiss Premium Pollen Black Spout
Burning
This hemp dust is full-bodied and powerful, there is no need to abuse it to enjoy it well. Its vegetal and earthy flavors will please the amateurs of resins. Be careful to crumble it well to avoid having a too aggressive combustion.
Vaping
The ideal temperature to vaporize one of our pollens is between 200°C and 210°C. Be careful, exceeding 210°C will lead to combustion. Once vaporized, our Black Spout is even better. An intense taste is released, revealing powerful and vegetable notes.
Infusion
Need an alternative? Think about infusion! The health benefits and effects will be even better. You can infuse our hemp dust in a fatty substance (milk, butter,...) and thus benefit from the effects of CBD by mixing your infusions with your culinary preparations.
0 User Review about Swiss Premium Pollen Black Spout
All you need to know about CBD
What is CBD? Your Guide to CBD