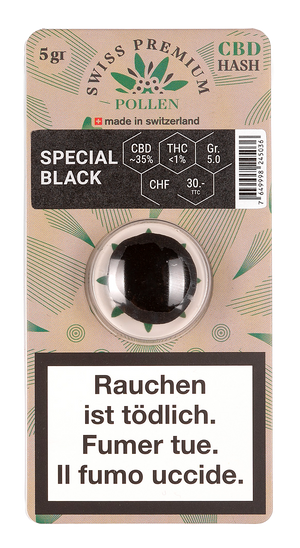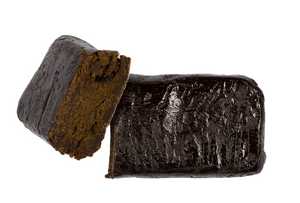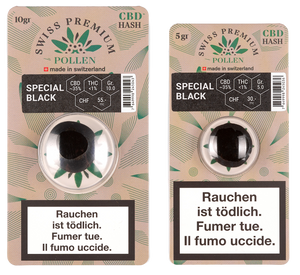 Our Special Black is a pollen that follows the lineage of our resinous pollens. Very dark on the outside as well as the inside, this pollen is very satisfying for those who love fatty resins.
More From Swiss Premium Pollen
How to taste Swiss Premium Pollen Special Black
Burning
It is a resinous pollen that is very pleasant to consume. It may be soft and easy to work with, but beware of the residue on your fingers, it's a bit sticky! Its greediness brings a contrast and a balance to its spicy sides. A delight.
Vaping
The ideal temperature to vaporize one of our pollens is between 200°C and 210°C. Be careful, exceeding 210°C will lead to combustion. Once vaporized, our Special Black is even better. A powerful and balanced taste is released, revealing spicy and greedy notes.
Infusion
Need an alternative? Think about infusion! The health benefits and effects will be even better. You can infuse our hemp dust in a fatty substance (milk, butter,...) and thus benefit from the effects of CBD by mixing your infusions with your culinary preparations.
1 User Review about Swiss Premium Pollen Special Black
Customer Reviews
Excelent!
Perfect!!! Excelent product!
All you need to know about CBD
What is CBD? Your Guide to CBD